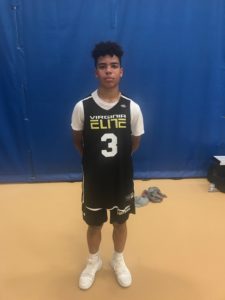 Joseph Dagbe
5'9 Point Guard  Southlake High School
Rising sophomore 145lbs
The 2020 prospect Joseph Dagbe  plays for Virginia Elite, he  definitely was one of the standouts guards in the Capital Classic which took place in Annapolis Maryland . The shifty guard made plays on both ends of the floor to keep his team competitive throughout the event. The high motor point guard displayed great IQ as well, he has an  uncanny ability to finish above taller defenders in the paint. Joseph will remain on Prephoopers.com as we monitor the 2020 prospects development.